Anatomy fun for yoga: upper body
MODULE 2 - 50h
Anatomy fun for yoga: upper body
Overview
We believe that each person is unique, and so should be your yoga. We also believe that practising poses (asanas) becomes even more satisfying if we understand them and can make informed choices.
Therefore, we would like to give you keys to the anatomical and energetic principles behind Hatha and Yin yoga poses, so that you are able to practice in a way that suits You best.
In this module, we will learn the amazing anatomy and function of Hatha yoga poses, using the method of internationally renowned yoga anatomy teacher Paul Grilley (so called "Grilley's method"). For each target area, our analysis will include both popular Hatha yoga poses and Yin yoga poses.
You would be able to APPLY ABOUT 80% of what we will learn TO ANY HATHA YOGA STYLE for example, Yin, Vinyasa, Ashtanga, Sampoorna, Iyengar, Sivananda, Hatha, Anusara yoga etc.).
This module is part of 150h functional anatomy and Yin yoga TT. While each module can be taken separately, we recommend attending the full programme in order to gain a more rounded understanding of the functional approach to asana practice.
Successful students will receive a certificate of Yoga Alliance continuing education hours.
Extended anatomy training for yoga practitioners is rare in Brussels. We expect considerable interest. Therefore do sign up to our infrequent newsletter, as well as follow Mandala of Life FB page, so that you are among the first ones who hear about the new dates!
Prerequisites
Two years of consistent asana practice of any Hatha yoga style (for example, Ashtanga, Vinyasa, Power, Iyengar, Hatha, Sampoorna, Sivananda, Anusara, Restorative or Yin yoga).
Open mind and curiosity to learn new concepts.
 If you are not familiar with Yin yoga, we recommend taking at least three classes with any competent Yin yoga teacher prior to the beginning of the course.
Mode of delivery
The main language of instruction will be easy-to-understand English. If needed, with clarifications in French. Questions can be asked also in Dutch.
The course will take place mostly on weekends. Each bloc will be a mix of lectures, interactive exercises and both passive (Yin) and active (Yang) asana practice.
Between the study weekends you might be assigned homework and/or reading. Homework is an integral part of the training and counts towards the hours on your certificate.
Reserve your place
By enrolling in the programme, you are making a very good choice – you will become one of still very few yogis in Belgium who are informed about the importance of skeletal variations, practicing asana functionally and the potential of yoga poses to affect our energy body.
Tuition
The fees will be announced once the next dates are fixed and registration is open.
Course Registration
Registration form will be activated once the next dates are fixed.
For inquiries about the registration, payments, course content etc., please write to dace@mandalaoflife.org or call +32 (0)497 252 959.
Cancellation policy
Plans sometimes change. We understand that. For cancellations received until July 31st we will reimburse up to 600 EUR (that is your payment minus 200 EUR administrative fee). As of August 1st, there would be no more refunds.
That said, should the training sessions needed to be cancelled due to government's sanitary requirements, trainer's health condition or some other force majeure, we will propose new dates within a reasonable time-frame. If that were not possible, you will receive a refund proportionally to the training sessions cancelled, including the deposit but minus the donation to the refugees.
Thank you for your understanding.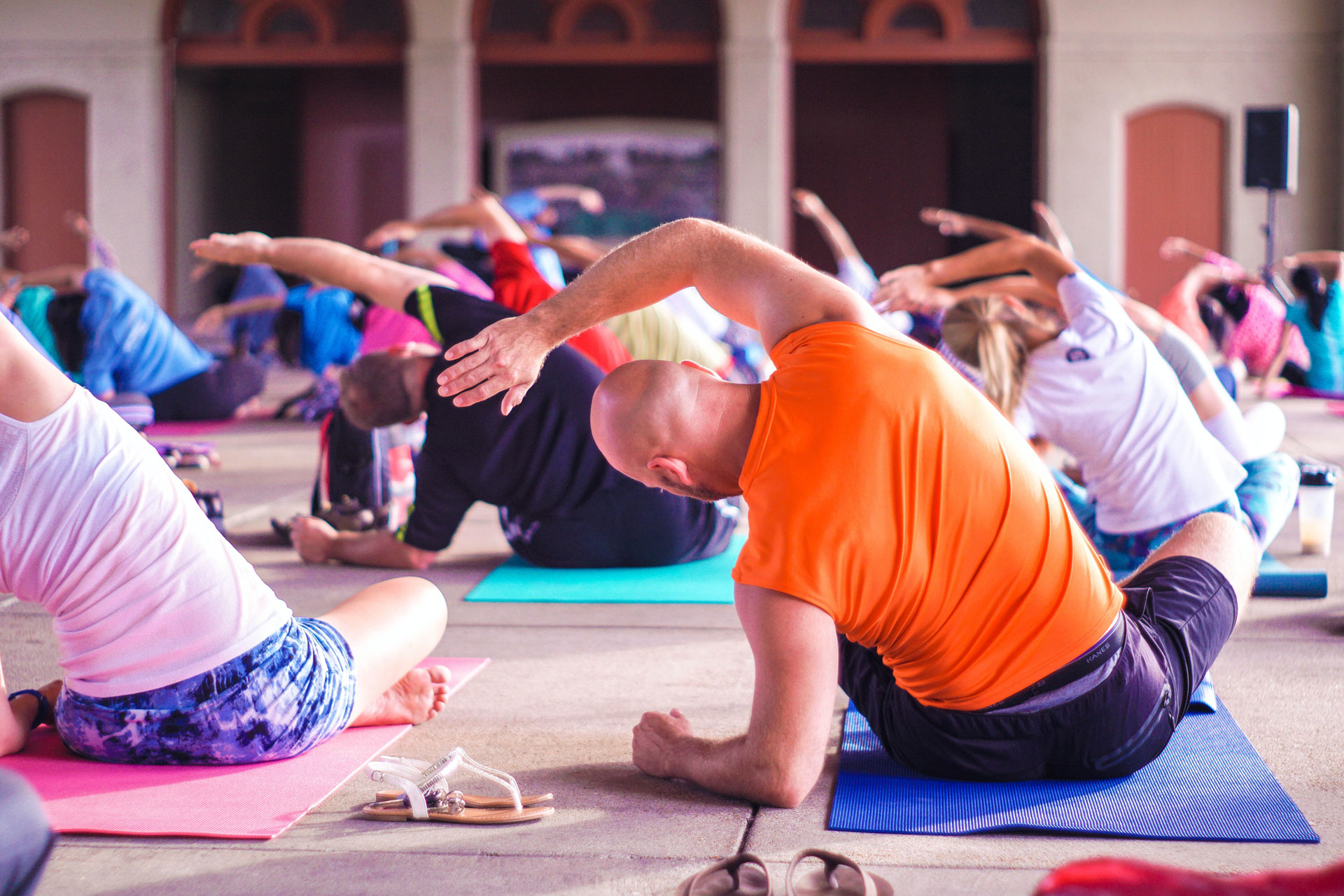 What you'll learn
Module 2 Functional anatomy for Hatha yoga: upper body (40h)
"The Grilley's method": 14 skeletal segments + 10 myofascial groups = 24 target areas, with emphasis on the upper body
Anatomy of torso, shoulders, and arms
Skeletal variation and its implications
Asana archetypes for the upper body and their variations
Tension vs compression
Functional yoga sutras by Paul Grilley
This module is a prerequisite for attending module 3 on teaching functionally and energy body.
Schedule and venue
In 2020, the training took place in the Brussels Yoga Loft, rue Fernand Neuray 14b, 1050 Ixelles, Brussels, mostly on Saturdays (13:00-19:30) and Sundays (10:00-16:30) over eight weekends from January till early June.
The dates for early 2023 will be announced soon.
---
Should you have a difficulty with attending a particular day, please contact us and we might be able to find a solution.
Required reading
"Your Spine, Your Yoga" by Bernie Clark
Recommended reading
"The Complete Guide to Yin yoga" by Bernie Clark
"Yin Yoga – Principles and Practice" by Paul Grilley (the blue book with one picture on the cover)
"Insight Yoga" by Sarah Powers
"Those 20 hours of anatomy class changed my mind and the way I treat my body and other's bodies. A new passion was born with this introduction and Dace's method is awesome allowing us to learn as much as possible in only a few hours. Thanks!!"